Tensioner & Idler bearings
Technical Information
Timing Belt System
A timing belt camshaft drive system comprises of belt, drive and driven pulleys, idlers, and tensioner. Tensioner & idler are not a power transmission component. They provide the life-of-engine tension control when installed and additional belt wrap.
1 – Cam Shaft
2 – Idler
Generally, located on the tight-side, it increases the belt-wrap angle of component to prevent tooth skip belt span vibration.
3 – Tensioner
Generally, located on the slack-side, it contributes synchronous driving cam and crank for providing initial belt tension of system.
---
Structure
A tensioner is one of automotive components which applies a force to create or maintain engine belt tension. There are several types of tensioners.
Fixed tension type, spring tension type, and hydraulic type.
Fixed type : T/I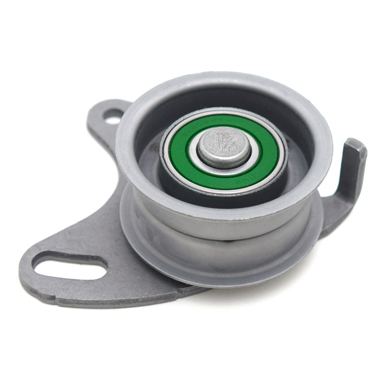 Hydraulic type : HAT
Spring type : TBT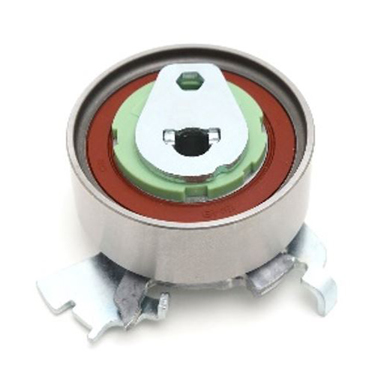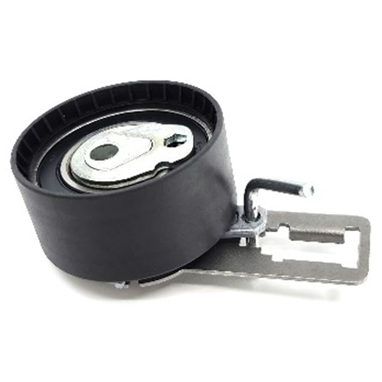 Spring type : ADT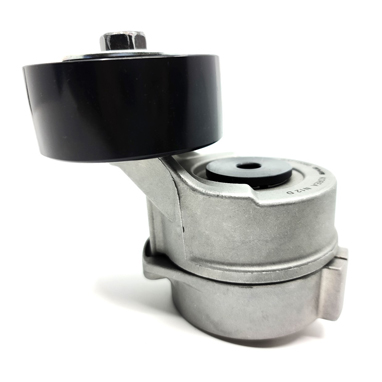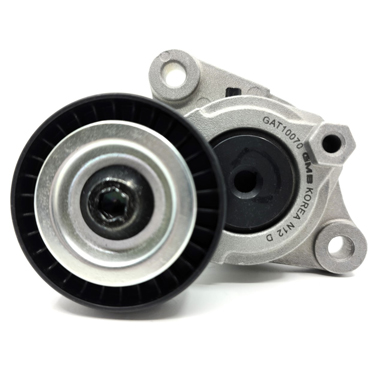 ---
Product Types-For Timing System
Idler
Outer ring & Pulley Integrated
Inner ring & shaft integrated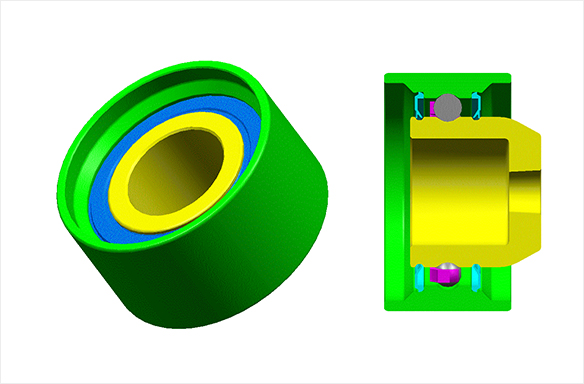 Tensioner
Inner ring & shaft integrated
Steel Pulley with bracket
Idler
Inner ring & shaft integrated
Steel Pulley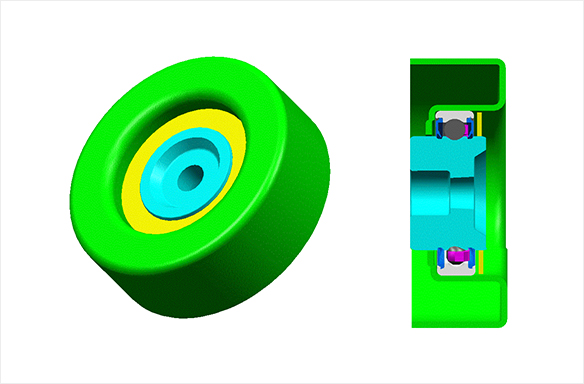 Tensioner
Ball bearing type
Steel Pulley & shaft with eccentric hole
---
Product Types-For Accessory System
Flat Steel Pulley
Flat Plastic Pulley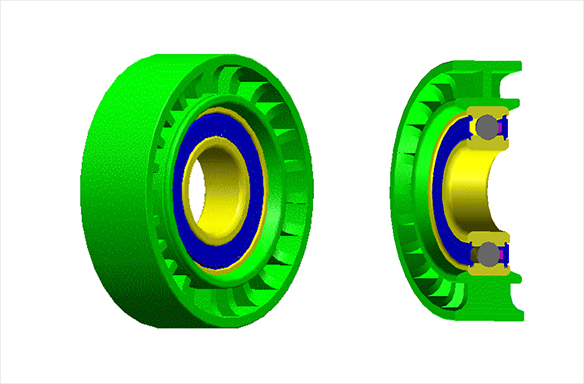 Groove Steel Pulley
Groove Plastic Pulley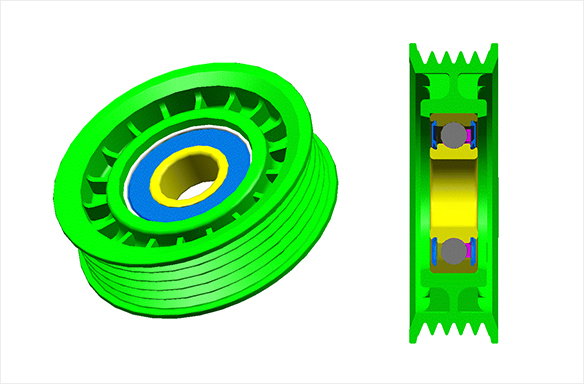 ---
Function
Provides constant tension to the belt to prevent slip or noise
Prevents belt tooth skip
Dampens belt vibrations caused by engine firing
Compensates for effects of engine thermal expansion and contraction on timing drive
Advantage
Wide range of applications
(Timing belt system & accessory belt drive system)
GMB tensioner and idler bearings have met rigorous requirements from car manufacturers
OEM Supplier You Can Trust
Since 1943, GMB has been manufacturing precision Automotive parts that power millions of vehicles around the world.